Lidov & Block LLC, Personal Injury Attorneys Serving Chicago and its neighboring communities for over 30 years
| | |
| --- | --- |
| Posted on February 26, 2014 at 9:00 AM | |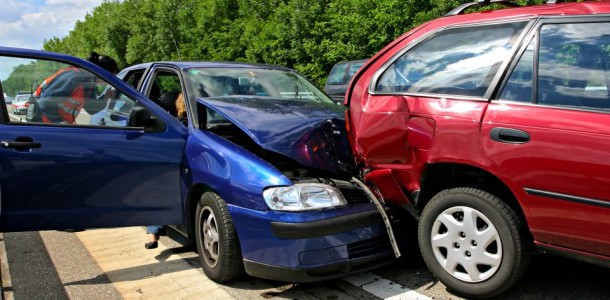 Citing a rise intraffic deaths in 2012, a watchdog group urged states this week to strengthenlaws that protect drivers and their passengers.
Advocates for Highway and AutoSafety (AHAS), which has prodded federal and state lawmakers to make roads lessdangerous since 1989, said 33,561 people died on highways in 2012. That's a 3.3percent jump over 2011. The 2012 statistic is the most recent available andgathered from the National Highway Traffic Safety Administration (NHTSA) andthe Centers for Disease Control and Prevention (CDC), among other governmentagencies.
To reverse that, more states need toadopt tougher statutes in several areas, including restricting texting oncellphones and requiring the use of seat belts and motorcycle helmets for allriders, AHAS President Jacqueline S. Gillan said during a press conference.
"After six consecutive years ofdeclining fatalities on our nation's roads, traffic deaths increased in2012," she said. "This alarming shift is a stark reminder that statesmust continue to pass and enforce strong, comprehensive highway safetylaws."
AHAS noted that there are economicconsequences as well. About 5.5 million crashes occur each year, resulting in anaverage of 33,000 deaths and 2.3 million injuries. That costs the nation about $230 billion in medicalservices, lost productivity, health and auto insurance, emergency services andother associated expenses, according to AHAS.
"For every person, every year,this adds up to a 'crash tax' of $730," said Georges C. Benjamin,executive director for the American Public Health Association.
AHAS, which is based in Washington,D.C., detailed the findings in "2014 Roadmap of State Highway SafetyLaws," its annual report grading states on motoring safety. The study gavepoor marks to several states for lagging behind others in implementing a groupof 15 rigorous statutes controlling everything from distracted and drunken driving(including ignition locking devices for all offenders) to the use of seat beltsand child booster seats.
The study made severalrecommendations, including:
Thirty-nine states and the District of Columbia need one or more laws -- including ignition locking devices -- designed to prevent driving while intoxicated.Fifteen states need stricter texting controls.Thirty-one states need an all-rider motorcycle helmet law.Seventeen states should have stricter seat belt laws.Nineteen states should have a child booster seat law.All states need more laws related to graduated driver licensing (GDL) programs for teens.In evaluating overall highwaysafety, these states received a "red" grade, the lowest:
AlabamaArizonaFloridaIowaMississippiMontanaNebraskaNew HampshireNorth DakotaSouth DakotaWyomingThe states given a "green"grade for having safer roads than most include:
CaliforniaColorado District of ColumbiaHawaiiIllinoisIndianaLouisianaMaineOregonRhode IslandWashingtonThe other 29 states received a"yellow" rating, which AHAS said indicates "moderately positiveperformance but with numerous gaps still in their highway safety laws."
The report did applaud WestVirginia, Hawaii, Maryland, Utah, Texas, Virginia, Maine and Tennessee foradopting laws in 2013. They include requiring all motorcycle riders to wearhelmets; mandatory seat belt use for drivers and passengers; and morecomprehensive GDLs.
An array of sobering numbers
To support its case, AHAS presentedvarious 2012 traffic statistics -- many involving younger victims -- gatheredfrom government sources:
Crashes involving teen drivers resulted in 4,640 deaths.1,168 children 14 or younger died in vehicle accidents.291 children ages 4 through 7 perished in crashes.52percent of passengers who died weren't wearing safety belts.4,957 motorcyclists died in 2012, an increase from the previous year. This is 15 percent of all highway fatalities. 
/